Fire Emblem Warriors: Three Hopes - The Loop
Play Sound

This page is currently in Work In Progress.
Some content on this page may be missing, uncomplete or unfinished. Help us by filling out the missing parts & other pages.
| | |
| --- | --- |
| | "Shadow" redirects here. For the company, see A.L.T.E.R.. |
Shadow
Details
Subclasses
N/A
Sources
No results
Voice Actor
Unknown
| | | |
| --- | --- | --- |
| " | Revenge! Join Midas' Shadow Army and hunt down survivors. | " |
| | — In-Game Description | |
For Fortnitemares: Midas' Revenge the Solo, Duos and Squads where replaced with the Fortnitemares LTM. This version of Fortnitemares plays like normal Solo, Duos and Squads however every player who is eliminated comes back as a Shadow. Every Shadow works together as a team to hunt down the remaining players to get a Nitemare Royale. When a Shadow is eliminated they do not respawn and drop all the loot that they've consumed.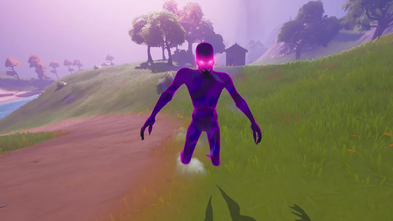 Abilities
Shadows have unique abilities that only they can access that replace their inventory.
| Icon | Name | Description | Cooldown |
| --- | --- | --- | --- |
| | Slash | A Ghastly Swipe Attack. | N/A |
| | Dash | Phase Through Obstacles. | 3 Seconds |
| | Scream | Mark Nearby Survivors For Shadows In Range. | 35 Seconds |
| | Shadow Jump | A High, Floaty Leap Into The Air. | N/A |
Healing
Shadows can heal be eating any object including weapons, ammo, materials and items at a rate of 5 HP a second. The rarity of the object affects how much health it heals.
Lore
Shadows are dead characters that have been resurrected by Shadow Midas to enact his revenge upon the living.
When Shadow Midas returned to the grave after Halloween the Shadows disappeared as well.
Trivia
A Shadow uses a special attack animation, as seen with the Hulk Smashers Harvesting Tool.
All effects you kept as a human will remain on you for a limited time as a Shadow. You should use this to your advantage and eat a special item, like a Pepper, to fall to the ground twice as fast, giving you the element of surprise.
When a player emotes as a Shadow, the audio of the emote will be distorted.
Players as Shadows can communicate to teammates who are not Shadows, but their voices in voice chat will be demonic.
When eliminated, Shadows explode, any nearby players or other shadow will be launched similar to a Shockwave Grenade.
When you are a Shadow, Shadow Midas and his Ghostly Ghost Henchmen won't attack you.

However, if you attack them as a Shadow, they will become hostile.

As a Shadow, you can deal damage to teammates and eliminate them.
There was a bug with the Snikt! Emote where you could use your equipped Harvesting Tool as a Shadow. This was later fixed by disabling the Emote as a Shadow.