Fire Emblem Warriors: Three Hopes - The Loop
Play Sound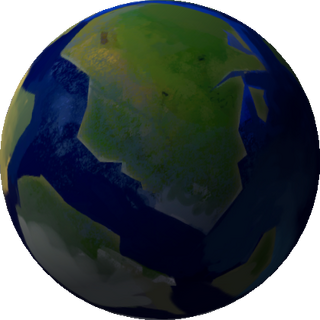 The Map is the playable area in Save the World which is composed of 4 main playable Zones/Regions with different Biomes and specific Missions; Stonewood, Plankerton, Canny Valley and Twine Peaks. Zones or Regions differ on representation, classification of monsters and difficulties (with recommended or required specific levels). Event Regions are also available during Event where limited-time challenges, quests and missions can be accessed.
Each Region are broken down into a Homebase and Biomes which are distinct areas that are smaller, themed and the main location where the objectives of the Mission is going to take place and needs to be completed. Biomes are procedurally generated with pseudo-random terrain which means that every similar Biome structures may differ on each missions in terms of the spawn locationof the Mission objectives, Quest objectives, secondary Objectives, available Loots, Treasure Chests and map objects.
Regions
Currently, there are 4 zones that can be explored and accessible depending on the Account Level and Storm Shield Defense progression.
Event Regions
Biomes
Event Biomes
Mission Map
The Mission Map is used to help navigate the area during an active mission. A circular Minimap that acts as a compass is visible in the top right of the screen and can be fully viewed by pressing M or tab by default keybinding on PC or the up arrow on PlayStation and Xbox. The Map is divided into 16x16 grid labeled as letters A to P on its X-axis (horizontal) and numbers 1 to 16 on its Y-axis (vertical).
Map Indicators
At the start of the mission, the Map view is covered with gray clouds until specific areas are explored. Resources, objectives and map objects are also indicated with an icon, symbol or color representation on the map.
| Indicator | Legend | Type of Mission/Tasks |
| --- | --- | --- |
| White exclamation mark | Objective Marker (ATLAS) | Fight the Storm |
| White exclamation mark | Objective Marker (next target Encampment) | Destroy the Encampments |
| *smaller blue circle with an exclamation point. | Radar | Build the Radar Grid |
| *blue hammer and saw. | BluGlo Siphon | Side Objective |
| *blue hammer and saw. | BluGlo Siphon | Side Objective |
| *blue encampment icon. | Encampment | Side Objective |
| *blue rectangle with a radar dish. | Radar Tower blueprint | Side Objective |
| *light blue person icon (half oval with a circle on top). | Survivor | Side Objective |
| * blue magnifying glass and a blue circle. | Lost Medkits | Side Objective |
| *blue diamond with an exclamation mark. | Survivor Shelters and [[Rescue a Survivor#Relay the Survivor|Survivor Relays] | Side Objective |
| * yellow exclamation point that varies in size depending on the quest. | Quest Object | |
| *yellow circle. | Quest Items without a specified location | |
| small blue or purple diamond that pulses after being activated. | Outlander Fragments, | |
| tiny red dot. | Monster | |
| white dot | Materials, Weapons | |
| blue image of BluGlo. | BluGlo | |
| purple clouds, or a white cloud | The Storm | |
| white up arrow with a skull. | Difficulty Increase Pylon | |
| white hammer and saw. | Building Speed Pylon | |
| white foot with dust coming up behind it. | Movement Speed Pylon | |
| white plus. | Health Increase Pylon | |
| white shield. | Shield Increase Pylon | |
| white battery. | Stamina Increase Pylon | |
| green triangle with a crack/lightning bolt in the top. | Storm Shield | |
| yellow castle tower icon. | Storm Shield Amplifier | |