Lucky Bridge (POI)
This map/grid location appeared until Chapter 2 Season 1 and has since been updated.
Some sublocations, points and mapping might have been removed or changed. Please see Pipeman (POI) for the latest information about the map.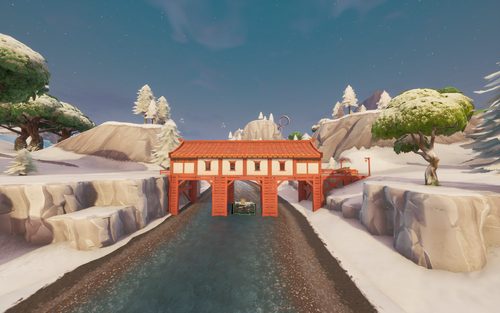 Lucky Bridge was an Unnamed Landmark in Battle Royale added in Season 3, located inside the coordinate F9, near Lucky Landing. It was a traditional Asian-inspired bridge that spans across a river.
Challenges
Map Changes
Battle Royale Geography
Chapter 2 Named Locations
 

Grid Coordinates

North West
North
North East
West
Central
East
South West
South
South East