Holly House (POI)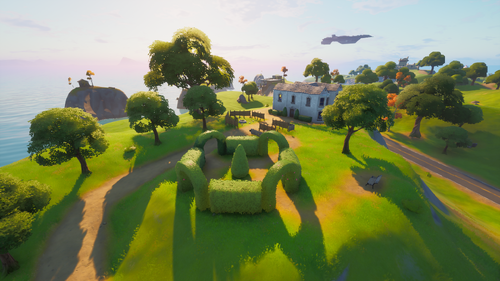 Holly House is an Unnamed Landmark in Battle Royale added in Chapter 2 Season 1, located inside the coordinate A4, south of Fancy View and northwest of Holly Hedges. It is a 2-story H-Shaped house with a garden.
Holly House has 3 chests.
Points and Sublocations
Holly House (POI) Top View
* Click on the map to view geographic sub-locations.
Challenges
Map Changes
Holly House was added to the map.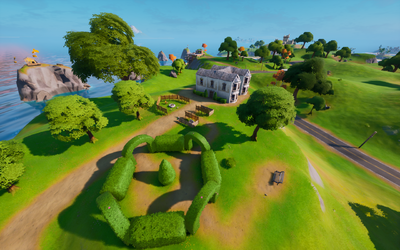 Holly House suffered flooding up to the first floor.
July 1st:Holly House was mostly unflooded.
Multiple vases have appeared in Holly House.
Trivia
If viewed from the east, the pathway is an N, the hedge circle is an O, the garden is an A, and the house is an H. This combined makes this location look like the name NOAH.

Although possibly a coincidence, it may be a reference to the Racetrack from Chapter 1, which when read from the east read GUS, also a name.
Battle Royale Geography
Chapter 2 Named Locations
 

Grid Coordinates

North West
North
North East
West
Central
East
South West
South
South East