Raise a Floppa - The Loop
Play Sound
This map/grid location appeared until Chapter 2 Season 5 and has since been updated.
Some sublocations, points and mapping might have been removed or changed. Please see Pleasant Park for the latest information about the map.
Doom's Domain
Details
Coordinates
D2, D3
Island
Apollo
Introduced
Patch 14.0
Removed
Patch 15.0
Loot
Chests
35 Chests
Supply Drops
1 Supply Drops
Ammo Boxes
49 Ammo Boxes
Produce Boxes
5 Produce Boxes
Freezers
0 Freezers
Floor Loot
110
AI
Boss
Doctor Victor Von Doom (Ch2S4)
Henchmen
Doom Henchmen (Ch2S4)
This map location is inside the combination of coordinates: D3-D2.
Sublocation, points and chest placements that can be found outside Doom's Domain might be listed under the grid coordinates of the area.
Doom's Domain was a named POI in Battle Royale which was added to the map in Chapter 2 Season 4, located inside the coordinates D3 and D2, north of Salty Springs, northeast of Sweaty Sands, northwest of Stark Industries (POI) and southwest of Craggy Cliffs. Doom's Domain was basically just Pleasant Park with a few adjustments. Doom's Domain had a large mansion, not unlike a haunted house, in the top center of the POI. There were "Doom's Henchmen" dotted around Doom's Domain armed with Assault Rifles and Combat Shotguns. The boss of the Point Of Interest was called "Doctor Doom" who usually patroled the soccer field bunker or the aforementioned "mansion".
Points and Sublocations
Doom's Domain Top View
* Click on the map to view geographic sub-locations.
For more details on houses and buildings, visit Doom's Domain/Buildings
Other Loot Spots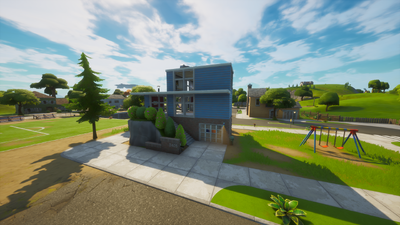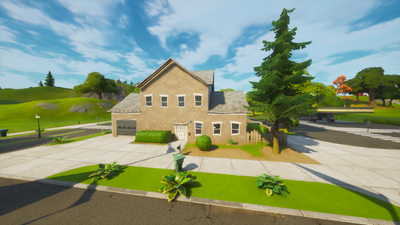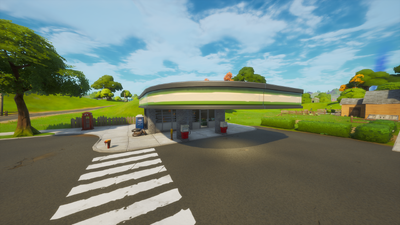 Green House
Park
Soccer Field
White House
Yellow House
Yellow House with Basement
Bus Stop
Doom Statue
Challenges
Map Changes
August 27th: Doom's Domain was added to the map, replacing Pleasant Park.
September 26th: Birthday Decorations were added to Doom's Domain .
October 1st: The Birthday Decorations were removed.
October 12th: Halloween Decorations were added to Doom's Domain .
October 21st: More Halloween Decorations were added to Doom's Domain .
All Halloween decorations were removed.
Trivia
Shadow Safe House - Alpha used to be a Shadow Location with Shadow Phone Boxes in Chapter 2 Season 4 a Phone Booth in the South West part of Doom's Domain Turns you into a Shadow Henchman.
Doom's Domain was the first-ever POI to replace a Chapter 1 POI in Chapter 2.
Gallery
Promotional Image for Doom's Domain in the News tab.
Battle Royale Geography
Chapter 2 Named Locations
 

Grid Coordinates

North West
North
North East
West
Central
East
South West
South
South East