Fire Emblem Warriors: Three Hopes - The Loop
Play Sound
Save the World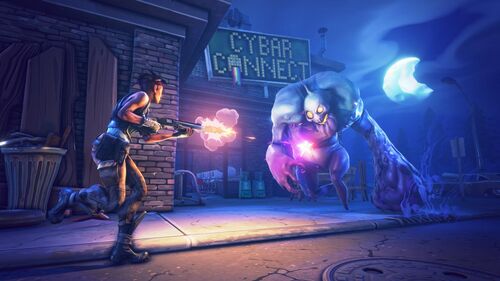 Battle Royale
Changes
Patch 4.0 (May 1, 2018)
Battle Royale

Headshots are now prioritized when other body parts are in the way.

Incoming headshots (from above or straight on) will no longer be blocked by your character's other body parts.
For example, a shot that hits your target's hand will be able to penetrate through and hit their head if your aim was on point. You'll be credited headshot damage instead of normal damage.
Headshots from below that are blocked by a body part (legs, torso, hands, shoulders, arms) will do normal damage, except for impacts very close to your character's head.
This change affects all weapons, except for the Rocket Launcher and Grenade Launcher.

Slightly reduced the hitbox size of player hands.
Damage numbers are now visible when spectating a player.
Knocking a player off the island will award elimination credit like normal fall damage.